Madrasa E-Learning Platform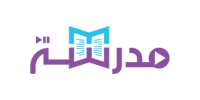 "Translation is the foundation of a cultural renaissance that opens the doors to intellectual enlightenment" Mohammed bin Rashid Al Maktoum.
Launched in October 2018, 'Madrasa', the Arab world's largest free e-learning platform, is a revolutionary project under the umbrella of MBRGI. The platform provides 5,000 free Arabised educational videos in science, math, biology, chemistry and physics to support learning for over 50 million Arab students from kindergarten to grade 12.
Madrasa e-learning platform is the first outcome of the Translation Challenge that called on volunteers, translators and researchers to translate and produce over 5,000 educational videos and 11 million words to provide students with easy access to advanced, engaging and accurate Arabic audiovisual educational material.
Madrasa is a culmination of hundreds of thousands of hours of hard work put in by translators, proofreaders, designers, technicians, and voice-over artists who volunteered for the Translation Challenge.
The challenge succeeded in attracting 51,000 volunteers from 55 countries, among which 30,000 reached the final stage. During the first seven months of the challenge, over 300 dedicated volunteers had already translated 1,500 videos and 3 million words.
Go to website