Madrasa E-Learning Platform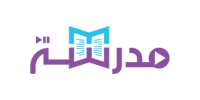 Madrasa e-Learning Platform provides comprehensive, high-tech educational content in line with modern education systems to support learning of millions of Arab students and speakers across the world.
Launched in October 2018, the platform offers 5,000 free-of-charge Arabised educational videos in science, math, biology, chemistry and physics that cater to students from kindergarten to grade 12. It falls under the umbrella of the Mohammed bin Rashid Al Maktoum Global Initiatives, a UAE-based foundation that combines wide-ranging humanitarian, social, development and empowerment entities and programmes.
The Madrasa e-Learning Platform reflects the vision of His Highness Sheikh Mohammed bin Rashid Al Maktoum, Vice President and Prime Minister of UAE and Ruler of Dubai, on the significance of creating advanced and engaging educational content for Arab youth that adopts the "school of the future" concept.
Based on a modern and up-to-date system, the platform promotes self-learning and encourages Arab students to pursue science-based students, ultimately preparing the next generation of Arab researchers, scientists and innovators to address obstacles facing development across all fields in their societies.
The platform's content was developed through the Translation Challenge that drew hundreds of editors, researchers, graphic designers and voice over artists across the Arab world to translate, design and produce 5,000 videos and 11 million words of educational content into Arabic. The educational videos are based on the latest internationally accredited curricula that complement Arab education systems.
Besides its science and math curriculum, Madrasa e-Learning Platform provides 1,000 Arabic language video lessons, including 200 animated stories for children, designed by an array of education experts, teachers, scriptwriters, editors, artists, designers and technicians from all over the region. Launched in December 2019, the engaging lessons facilitates Arabic learning for students from kindergarten to grade 12.
Part of the platform's objectives is to provide accessible high-quality education to students wherever they are and build the knowledge gap in the Arab world. It supports distance learning through innovative offline solutions that provide students living in remote countries and villages with access to high-quality education.
Go to website